Last night was nice and calm, almost perfect for some HDR-shots. As usually I got out at the site slightly late.
Came out of the supermarket and noticed the sun hitting the clouds from below with glowing red light, when had fetched the camera at home and got to the harbour the sun had set. =(
Still pleased with the result: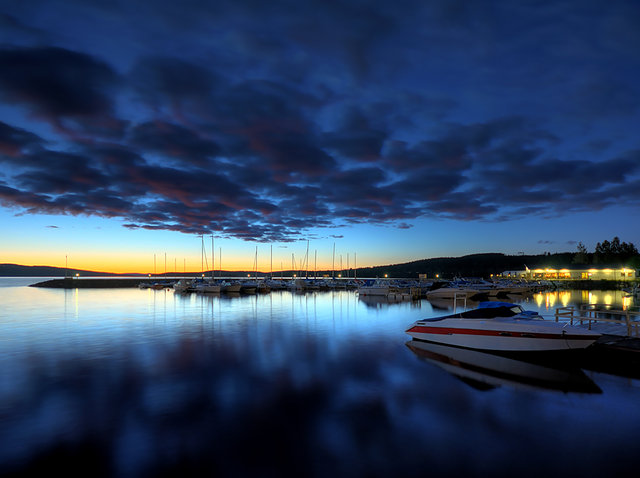 Nikon D90, Sigma 10-20 mm f: 4-5,6, Manfrotto 055XPROB
The usual Photomatix tonemapping and Photoshop post processing, perhaps a bit too much noise reduction...